About Us
Meet the Dentist
Douglas B. Gibbons, DDS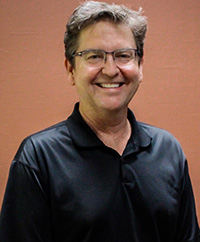 Dr. Gibbons is a native of Albuquerque and graduated from the Albuquerque Academy in 1975. He completed his Bachelor of Science degree at the University of San Diego in 1979 and entered the dental program at Creighton University where he graduated with a Doctor of Dental Surgery degree in 1983.
Dr. Gibbons is dedicated to continuing education and regularly attends advanced esthetic and restorative dentistry, hands-on seminars with Dr. Frank Spear at the prestigious Scottsdale Center for Dentistry. He also attends the American Association of Oral and Maxillofacial Surgeons Dental Implants Conference every year.
Dr. Gibbons served on the Board of Trustees for Sandia Preparatory School and is an avid golfer. Douglas also has 2 children.
Professional Affiliations
American Dental Association
New Mexico Dental Association
Albuquerque District Dental Society
Our Staff
Douglas B. Gibbons D.D.S., P.C. is in the September 2017 issue of the Albuquerque the Magazine, read more here (PDF).
Contact Us
Phone
505-842-0808
Fax
505-842-1165
Address
1101 Medical Arts, NE,
Bldg 1
Albuquerque, NM 87102
Google Map
Email - Click here
Patient treatment hours
Monday – Thursday
8:00 am – 4:00 pm